About our Horses

About our Horses!
We have 11 horses for trail rides. Here is a little bit about each horse.
Flower is an 21 year old Black & White mare Quarter Pony & 3/4 Missouri Fox Trotter. She has a lot of energy and can always keep us with the big guys! She has a gentle attitude and will be a great ride for beginners and smaller advanced riders. Flower is my granddaughter "Faith's" horse.
Mack is a 11 year old Chocolate color gelding Missouri Fox Trotter. Mack rides slower than our other horses and loves to lope! He thought he was a quarter horse till we told him different. Mack is a great horse for that beginner who wants to learn how to ride. He is about 15.3 hands tall and easy to mount.
Jewels is a 13 year old Chestnut mare Spotted Walking Horse. She is 15.3 hands tall and is our smoothest most fluid riding horse. She has an outstanding attitude with people, a very gentle mare. Jewels was a rescue horse and knows what it is like to almost starve to death. She is now healthy and very happy. Her only vice is she thinks she is the boss over all the other horses. However, she has improved on this immensely since we purchased her.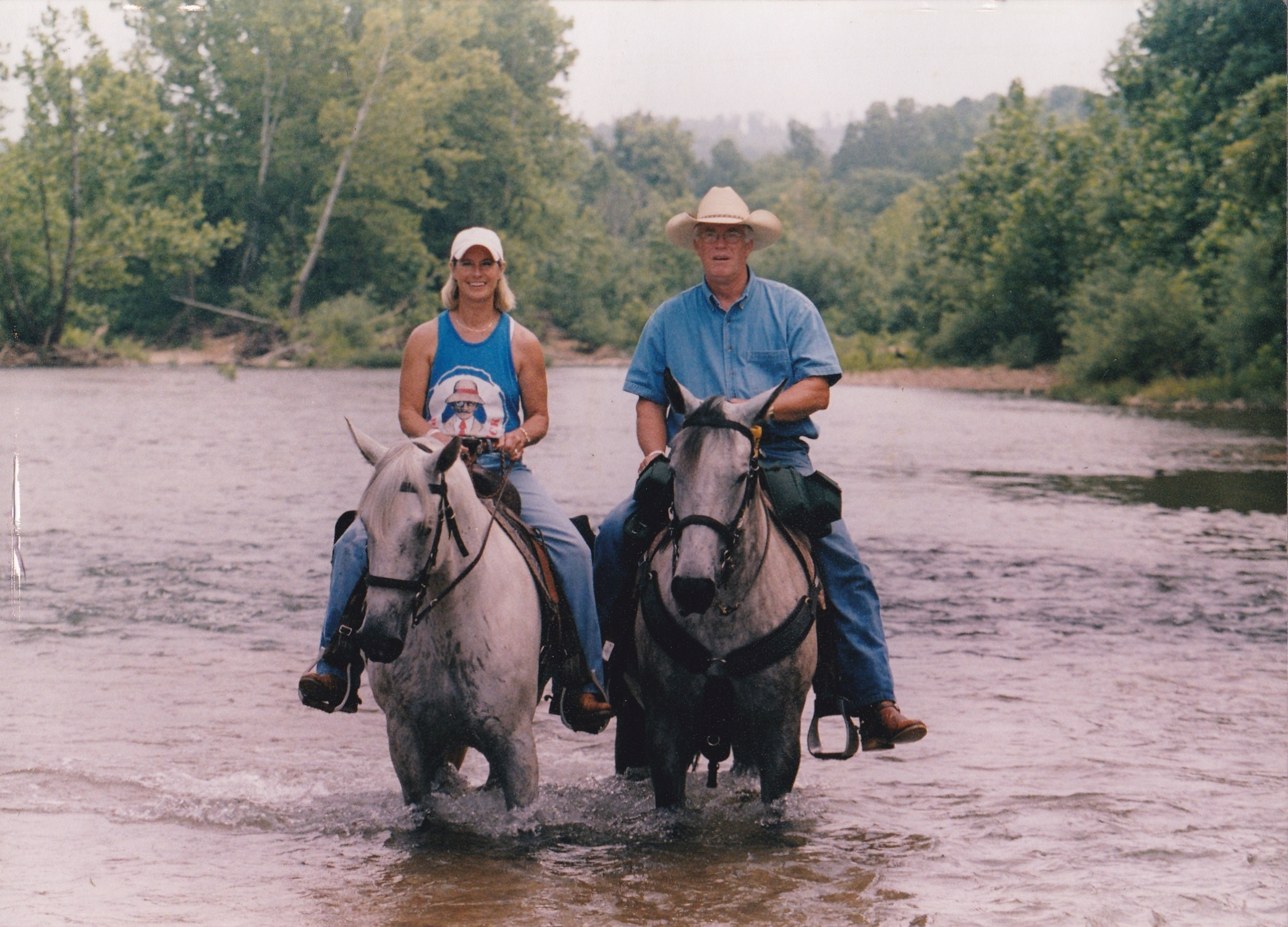 Duchess & Princess are Grey mares and sisters. They are Missouri Fox Trotters by World Champion "Box Car Willie". Dutchess (on the left) is 16 years old, 15 hands tall and a smooth fast gait. She is a ride anyone would enjoy! Princess (on the right) is 17 years old, 15.3 hands tall and also is a very smooth gait but not quite as flighty as Duchess. My husband will tell you she is the smoothest horse on the farm!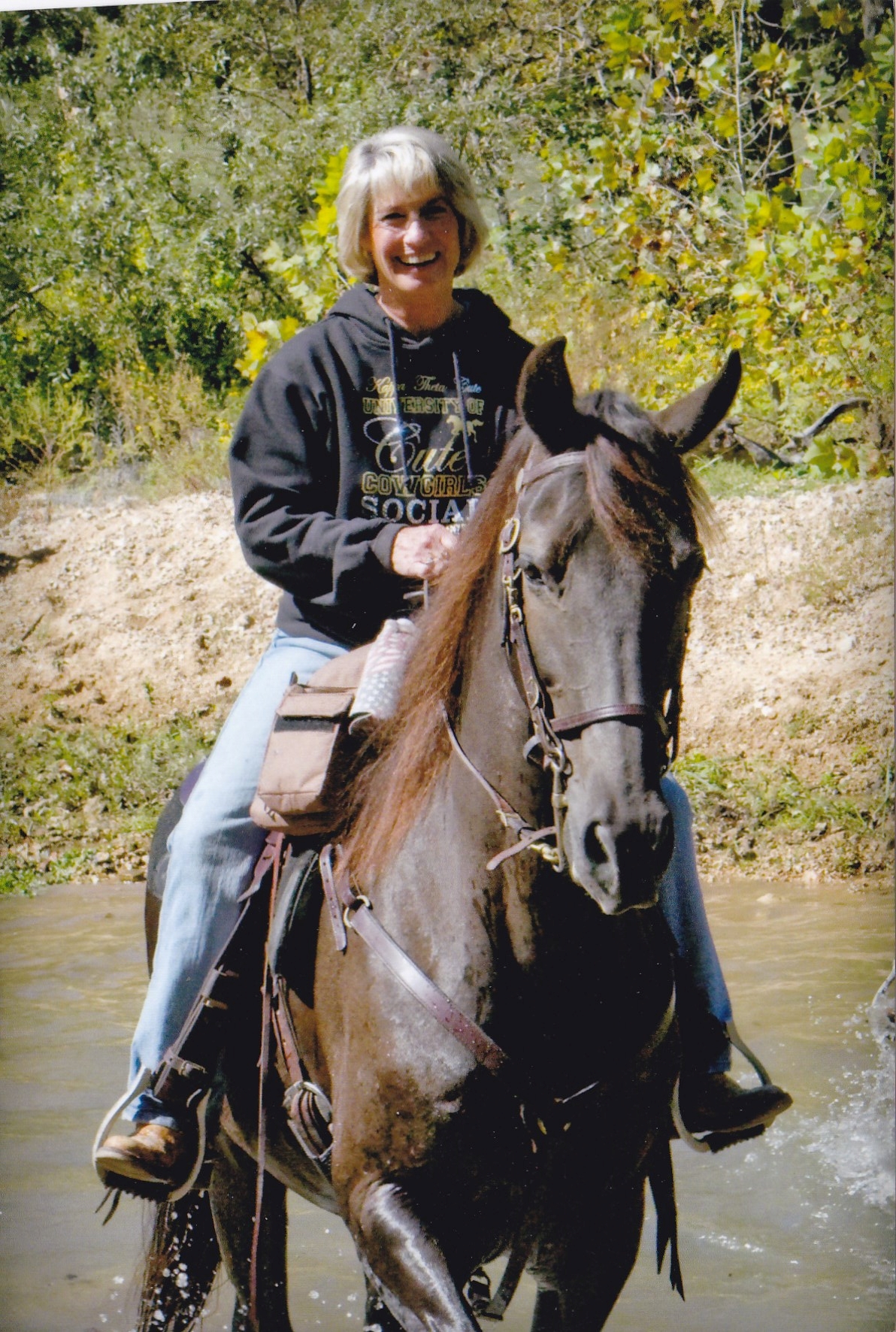 Royal is a 13 year old Black mare Missouri Fox Trotter. Royal is a very high energy mare and is the trail bosses personal horse. Royal likes the lead and is always ready to move out! She is 15.3 hands tall and is willing to do and go anywhere!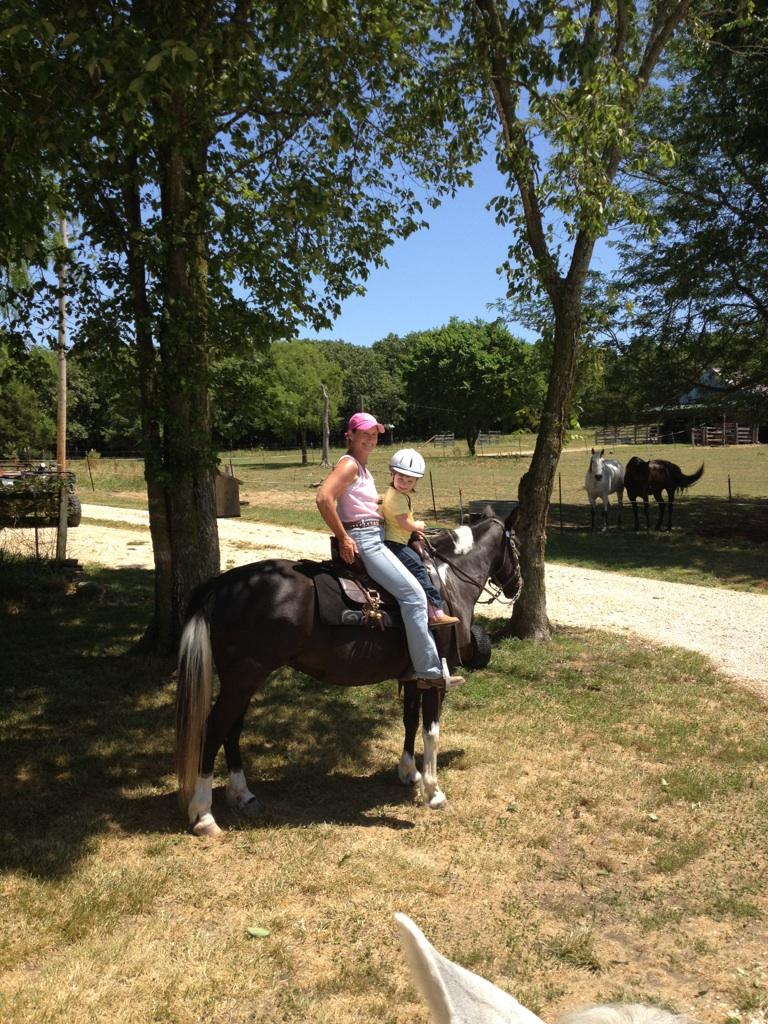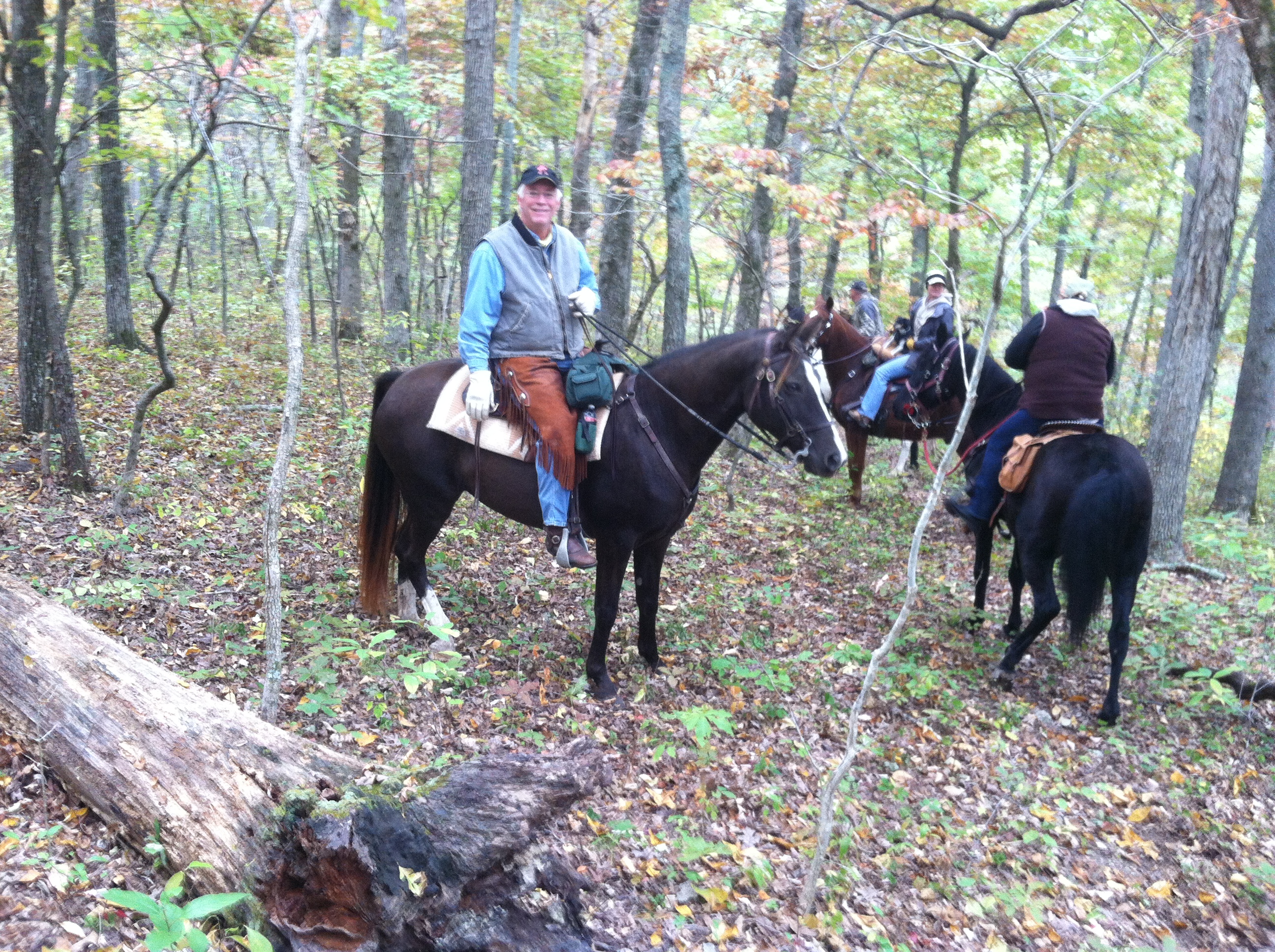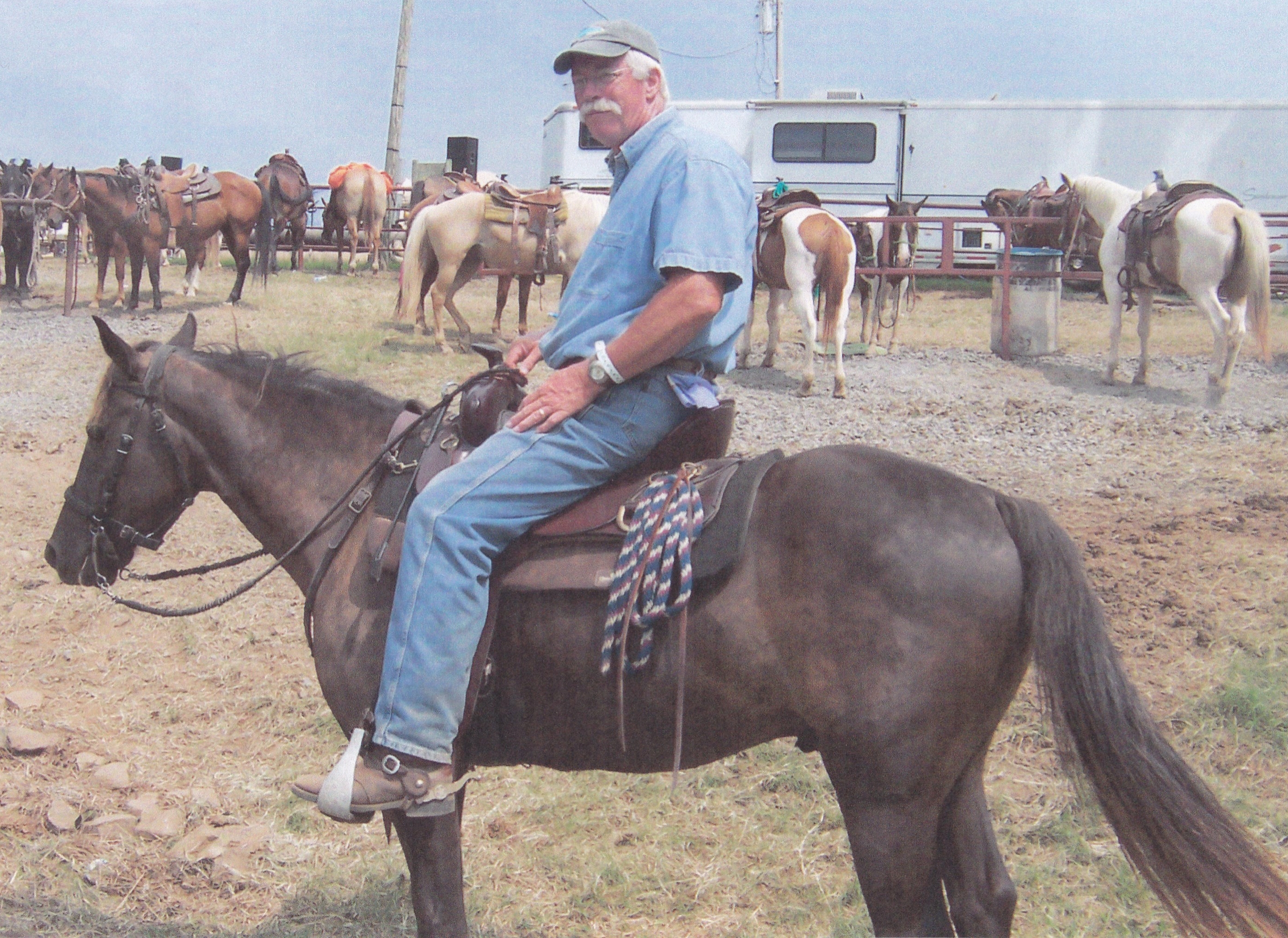 cedaridgetrails@gmail.com
Cedar Ridge Trails Horsecamp LLC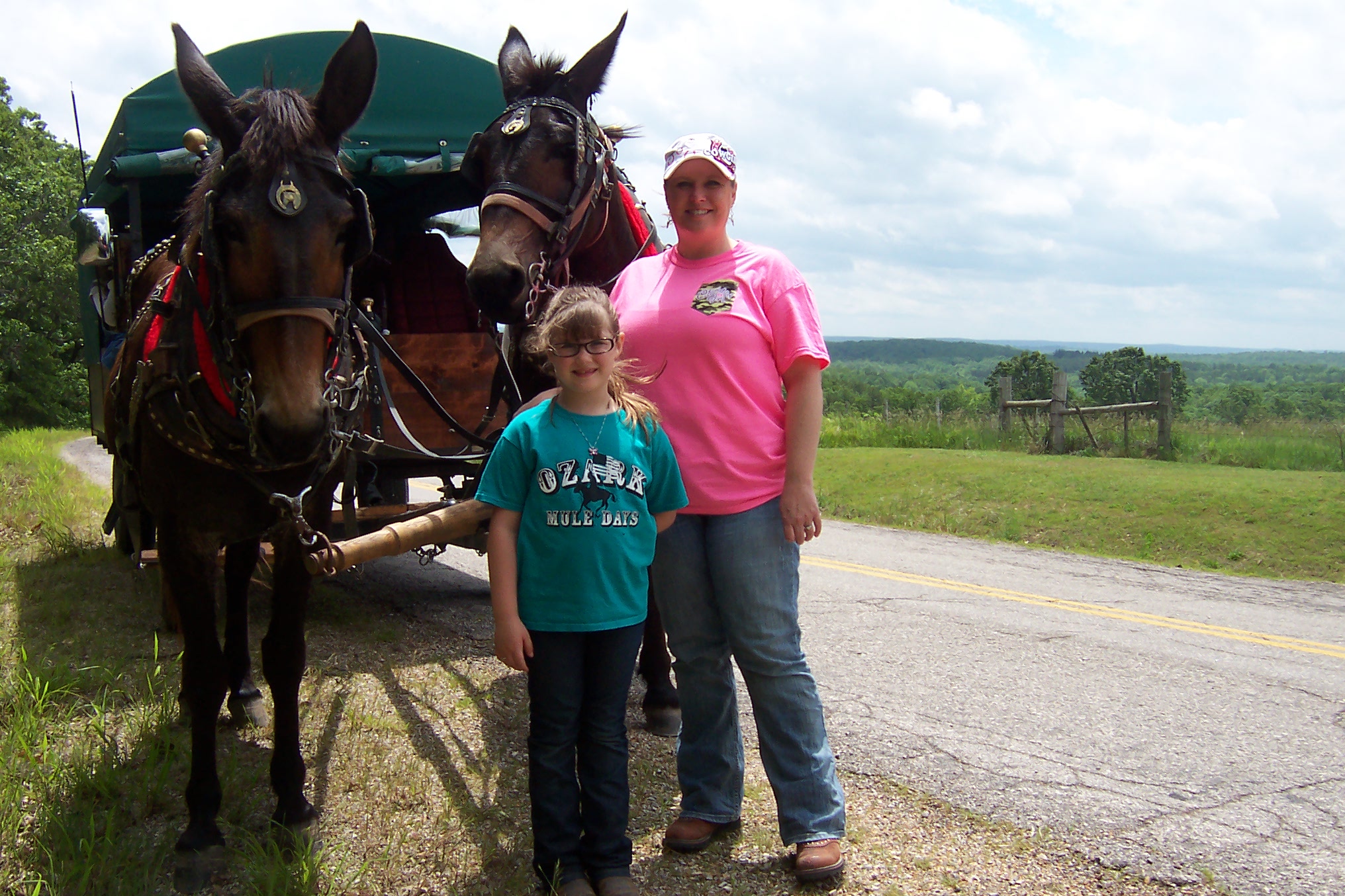 New Horses: 15 hand Quarter Horse Wildfire, Gray QH Moses, Palomino Mare Queen Esther, Black Mare Queen of Sheba, Mini horse "Tony".
Palomino mare Bathsheba kids favorite!!!!​